Facial Aesthetic Medicine
Discover your best version
Facial Aesthetic Medicine
Aesthetic medicine seeks to achieve the well-being of our patients by uniting the concepts of image and health. What is your biggest advantage? That in aesthetic medicine it is not necessary to undergo surgeries or use general anesthesia, so it will not slow down your daily life.
At New York Clinic we have the most advanced techniques to guarantee the well-being of our patients and quality results.
Contact your favorite clinic
Can we help you? We solve your doubts
Hyaluronic Acid with Texoane
Hyaluronic Acid (Nasogenian grooves, lips, puppet lines, increased cheekbones, chin, dark circles filling)
Treatment indicated to improve and restore the volume of the skin naturally, filling wrinkles, folds and expression lines.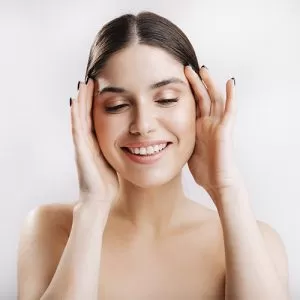 Facial biostimulation regenerates collagen and elastin lost over the years and helps to combat sagging, premature aging of the face, neck, décolleté and hands, defines the facial frame, smoothes scars, dark circles, stretch marks, sagging, revitalizes the hair area, among others.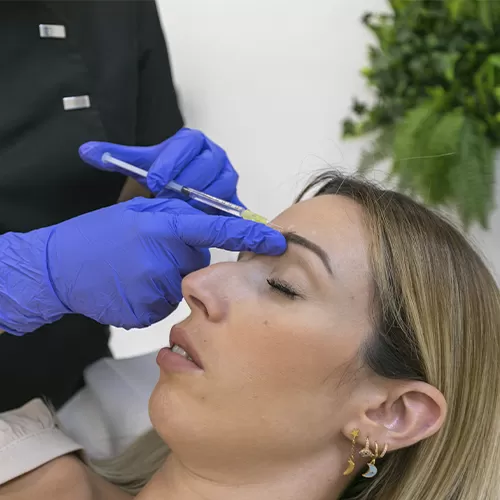 Modulator of muscle action with Vistabel
The Vistabel muscle action modulator causes a temporary and reversible relaxation of the muscles, resulting in an attenuation of wrinkles and a more relaxed appearance.
It manages to rejuvenate the look, prevent the fall of the eyelid, attenuate the lines between the eyebrows, pronounced furrows on the forehead and crow's feet.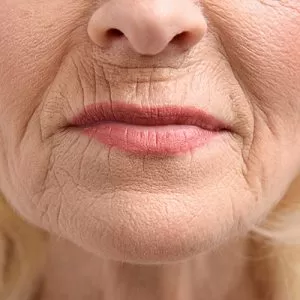 Barcode lips: causes and remedies to remove
They are the vertical wrinkles that appear in the upper lip area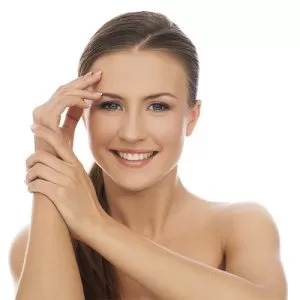 This treatment is a complete pack in which we will treat dark circles, wrinkles, cheekbones, lips and radiance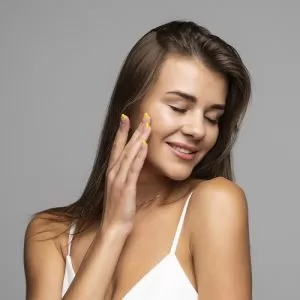 Facial hydration with hyaluronic acid.
Facial hydration with hyaluronic acid. It is a deep hydration indicated to improve the quality of the skin.
This way we increase its hydration and luminosity and decreases small wrinkles.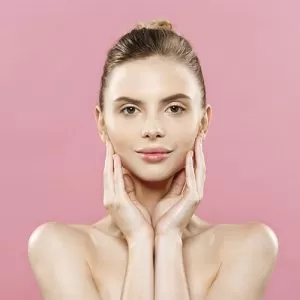 The tightening threads are inserted into the skin to achieve a lifting effect and firming action that eliminates wrinkles, corrects scars and tightens the skin completely.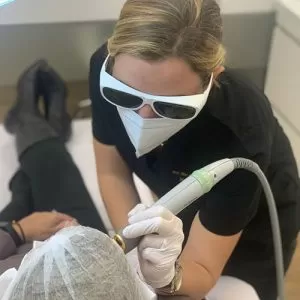 The Genesis laser has a great diversity of benefits, among which stand out: gain in skin quality as it tightens pores, a noticeable improvement in fine wrinkles, improves skin redness, provides great radiance in the skin, makes a great flash effect.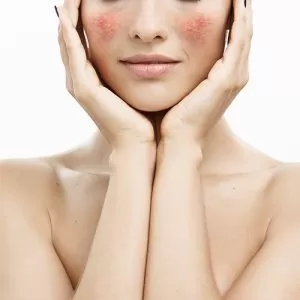 Vascular laser for rosacea and venitas.
With the vascular laser, we will finish with the veins and reddened areas of your face by laser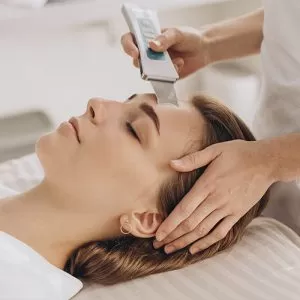 Deep facial cleansing of the skin: removes toxins, deep impurities, removes blackheads and tones the skin.
All this by ultrasonic paddle.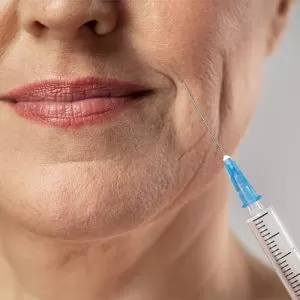 Puppet lines appear at the corner of the lips and go down to the chin.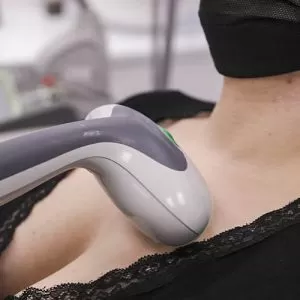 Pulsed light or IPL is a treatment used to unify the skin texture, eliminate sun spots, hormonal spots, couperose, rosacea, dilatations or vascular lesions, residual scars or enlarged pores. Se realiza on lime light o con peelings médicos.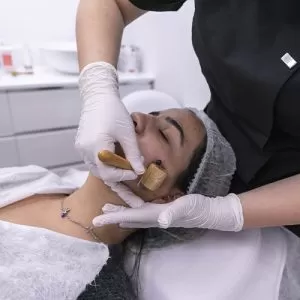 Facial wood therapy, manages to reduce volume, helps the elimination of liquids and toxins, fights cellulite and activates the lymphatic, circulatory and nervous system.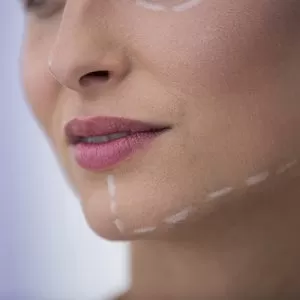 Marking of the mandibular angle
It is about enhancing the jaw by small infiltrations of hyaluronic acid.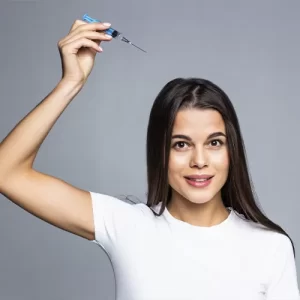 It is a technique that consists of the administration of substances, which vary according to the type and degree of the pathology to be treated, through superficial injections to reduce hair loss, promote its growth and strengthen it.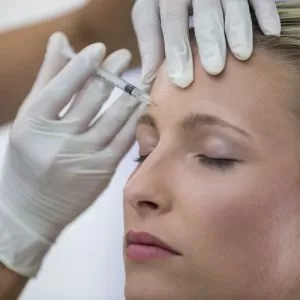 Mesotherapy with vitamins
This treatment fights aging and delays the appearance of wrinkles by injecting vitamins.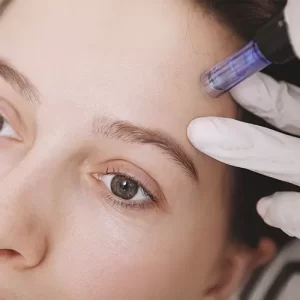 It involves passing a roller with multiple small needles that penetrate the skin. It activates a response that causes the natural generation of collagen, resulting in numerous benefits such as: reducing wrinkles, reducing spots, reducing stretch marks and improving the appearance of scars.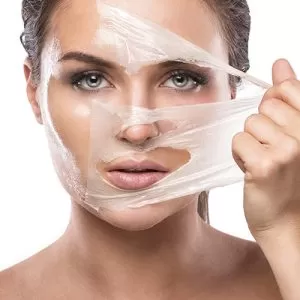 Medical peeling from Medi + Derma.
It consists of applying an exfoliant that will allow us to remove the superficial layers of the skin improving its appearance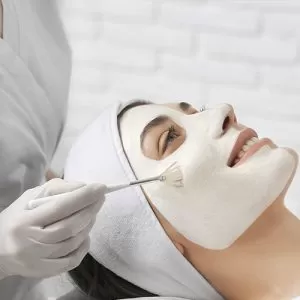 Clínica de Peeling quimica de Piel
The chemical peeling treatment exfoliates the most superficial layers of the skin to produce a dermal renewal. It is effective for reducing skin spots, sun exposure damage, acne scars, pigmentation, discolorations, folliculitis, stretch marks and small superficial wrinkles.or: reduce wrinkles, reduce blemishes, decrease stretch marks and improve the appearance of scars.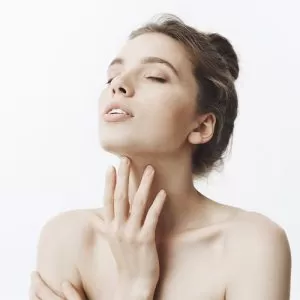 Using hyaluronic acid we can enhance the appearance of the chin by defining it.
We separate it from the neck avoiding that it looks like a double chin that is not really there.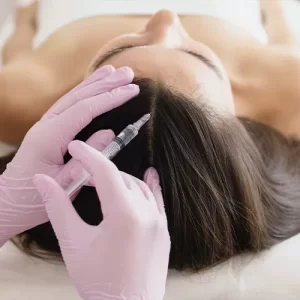 PRP or platelet-rich plasma is a material that is extracted from our blood.
We will use it for cell regeneration and skin rejuvenation. And it is indicated for both the face and our scalp.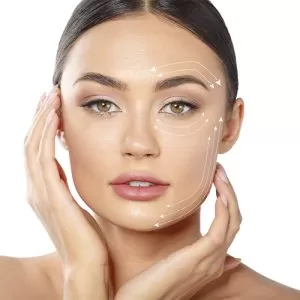 Treats facial wrinkles using Calcium Hydroxyapatite microparticles in a resorbable gel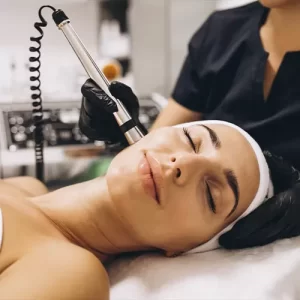 It is a non-invasive treatment that fights sagging, eliminates wrinkles and has a flash effect.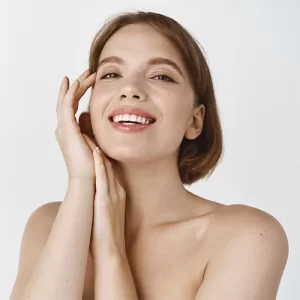 Redensification of the skin
Improves texture, luminosity, elasticity and hydration preventing aging through hyaluronic acid and vitamins.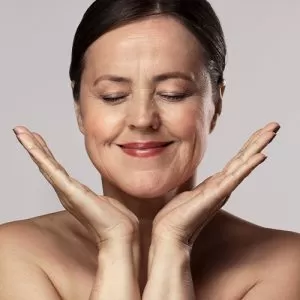 These wrinkles appear due to the natural loss of skin volume unlike dynamic wrinkles, which appear due to the repetition of movements.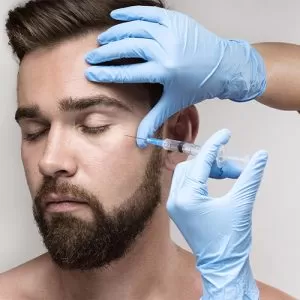 We prevent sagging and marked lacrimal grooves by injecting hyaluronic acid.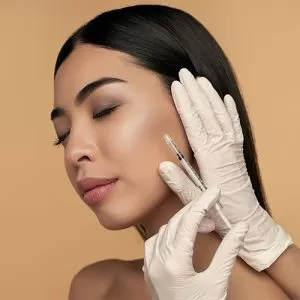 We eliminate sagging and restore volume by injecting hyaluronic acid into the cheekbones.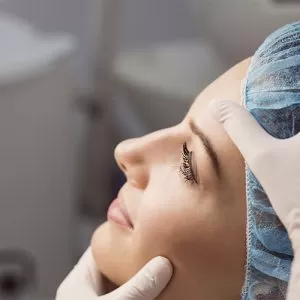 With hyaluronic acid we are able to reshape the profile of our nose without having to go through the operating room.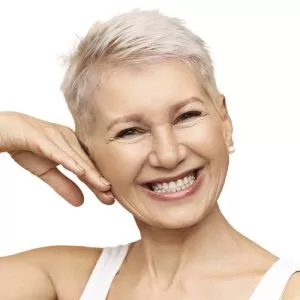 These are the wrinkles that appear on the boundary between the cheek and the nose and mouth.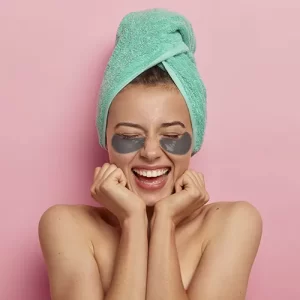 Get a shiny and wrinkle-free eye contour with the nanosoft technique.
It eliminates marks produced by acne, eliminates blackheads and prevents their appearance.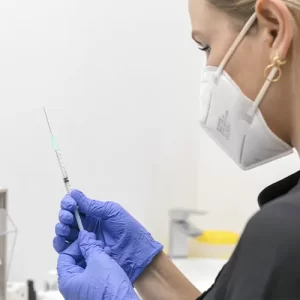 Tratamientos con vitaminas NCTF 135 HA de Fillmed
It is a cell renewal treatment based on a hyaluronic acid concentrate and a cocktail of vitamins, amino acids, minerals, nucleic acids and coenzymes that will provide your skin with hydration, elasticity, radiance and firmness.
We treat bruxism with muscle action modulator
Bruxism is a disorder that causes us to clench our teeth while we sleep due to stress. This generates a very annoying pain of the mandibular area and possible wear of the teeth. But we can solve it with muscle action modulator, as it will relax the muscle in the area.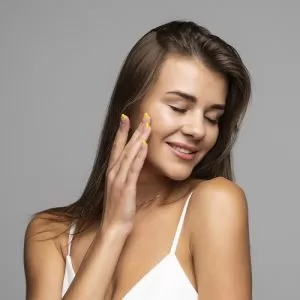 Facial hydration with hyaluronic acid.
Facial hydration with hyaluronic acid. It is a deep hydration indicated to improve the quality of the skin. This way we increase its hydration and luminosity and decreases small wrinkles.